Monday, April 18, 2022: Perth based Domination MuayThai promotions, the brainchild of Blair Smith, Darren Curovic and Tesha Curovic will this return for what has the makings of a sensational event featuring five WBC MuayThai title fights.
In a mouth-watering matchup Shannon Gardiner will defend her WBC MuayThai lightweight title against GTG trained challenger Tiff Lam.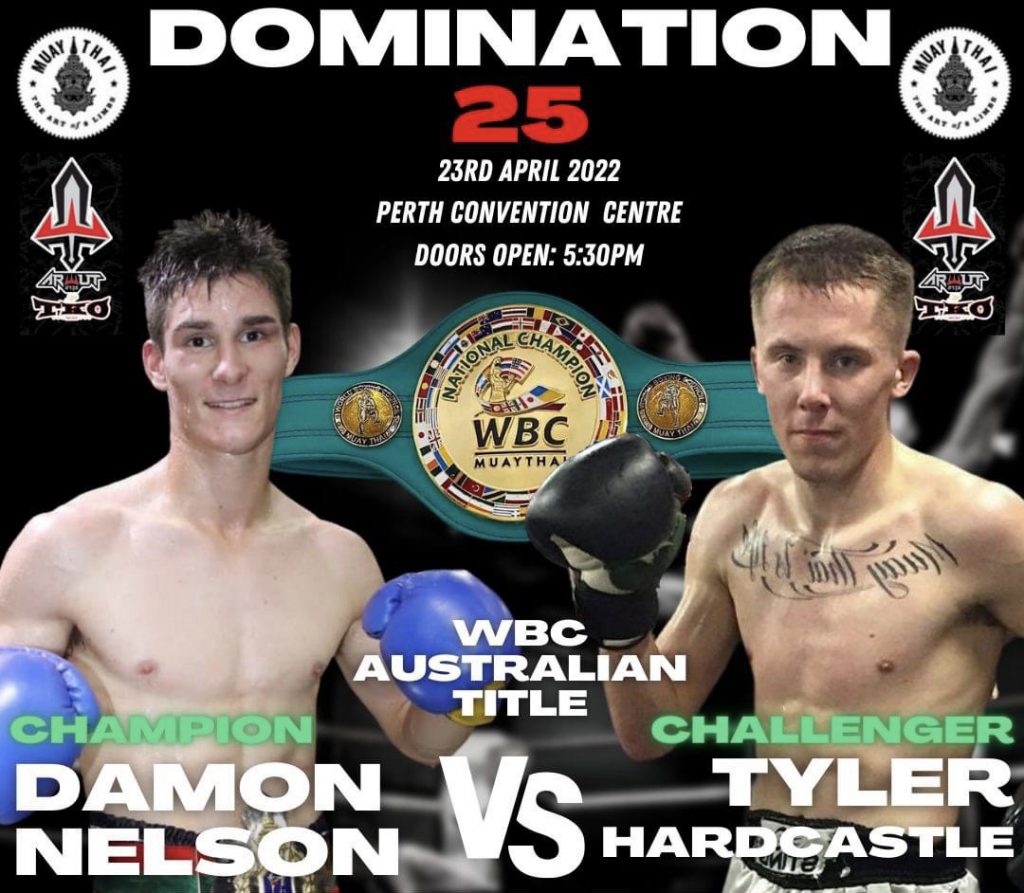 Damon Nelson puts his WBC MuayThai Australia welterweight title on the line when he faces off against a worthy challenger in Tyler Hardcastle.
The Pit trained Cian Lougheed will defend his WBC MuayThai Australian lightweight title against WBC State champion Nathan Embleton.
Brandon Hardcastle will look to make a night of double celebration for the Hardcastle family as he squares off against Nilson Laki for the WBC MuayThai Western Australia title. Of course Laki along with Damon Nelson will look to spoil the planned Hardcastle celebration.
Leo Nguyen will look to continue his reign as WBC MuayThai Western Australia State bantamweight champion when he defend his title against Murray Brockan.
And let us not forget the main event which pits our WBC MuayThai light-heavyweight world champion George Mann against the feared Toby Smith in a non-title bout.
On behalf of everyone at the WBC MuayThai we should all of the fighters the best of luck and send our gratitude to team Domination for their continued support of WBC MuayThai activities.