Saturday, May 28, 2022: In what was a fantastic battle of wits between the savvy veteran Penthai Revolution Gym and England's Ellis Barboza, Penthai came through as the victor to claim the WBC MuayThai International bantamweight title on tonight's MuayThai League event in Brisbane, Australia.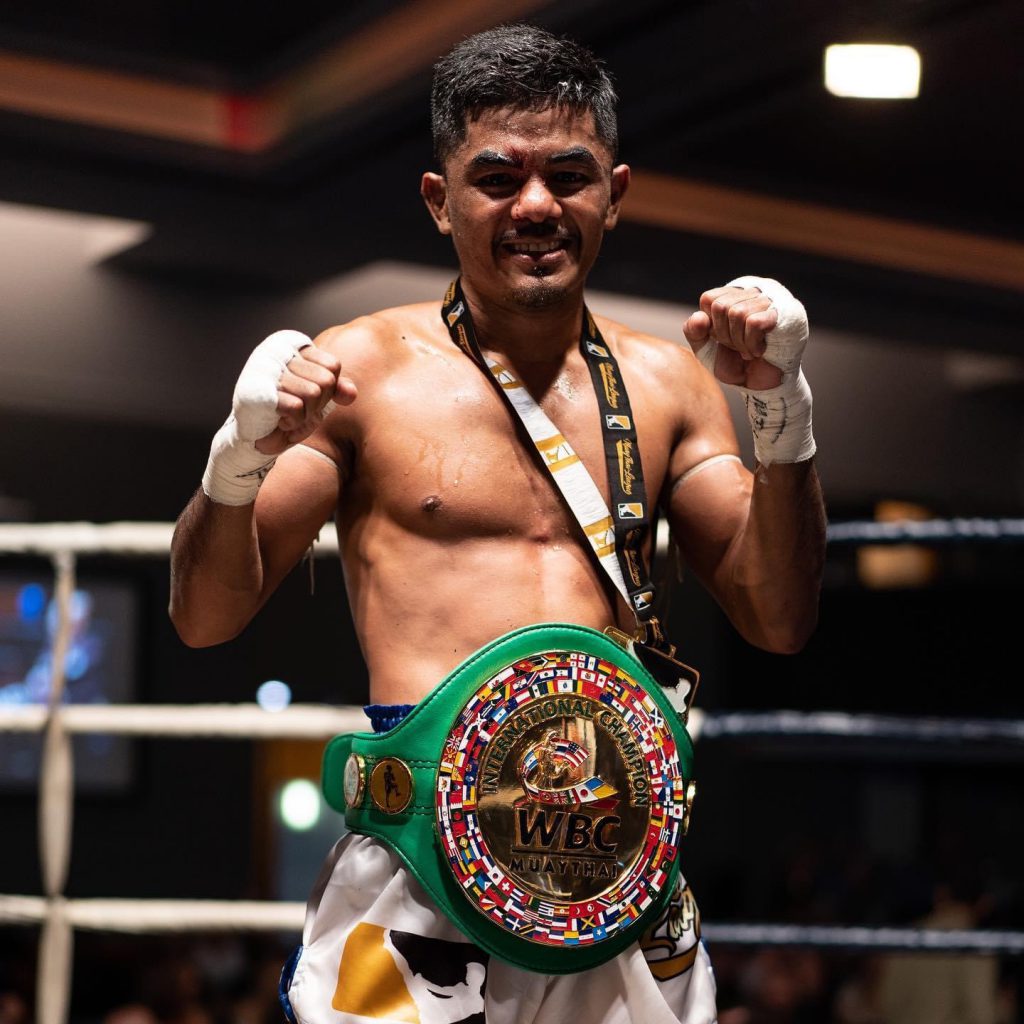 The former Lumpinee and Channel7 Stadium champion fought the fight planted on the back foot negating the younger Barboza in a highly-entertaining battle.
Congratulations to both fighters for putting on a great fight — with Penthai taking home the green & gold strap.